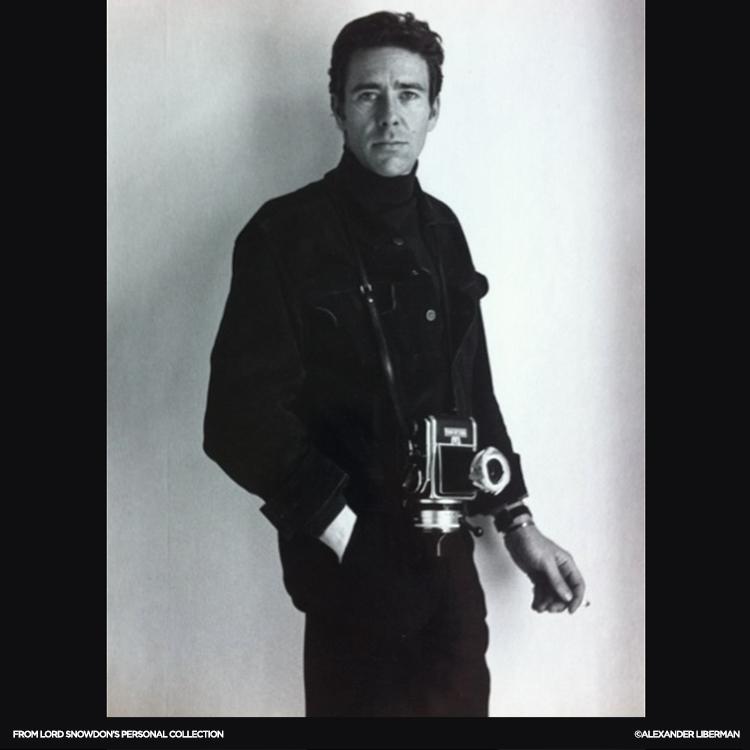 I first met Lord Snowdon in the mid 90s when he photographed me for British Vogue. We had an instant rapport and became friends.  I of course knew of him and of his legendary charm and style but nevertheless, was not prepared for the slightly wicked twinkle in his eye which has seduced countless subjects of his photographs. To be blunt, Tony is a flirt. The great surprise is that the twinkle in his eye is not only wicked but warm and while it is indeed seductive, it is seductive in a way that belies a true generosity of spirit and a love of life.  In our case that twinkle led to a genuine friendship.

Looking over the images contained in this book of Tony in earlier times when men's fashion was frankly more flamboyant and interesting than it is today, I was stunned by his bold choices in clothes. I must say that a few of these images have gone straight from my copier and on to the inspiration wall in my office.  While I have a kind of crush on the Tony of today, had I encountered him in the 60s that crush would have become a full on obsession and I would have no doubt pursued him relentlessly.  Most likely to no avail as of course Tony is indeed one of those dashing heterosexuals who was able to pull off what could have been considered fashion risks for a man of his station in life.

As these images illustrate, Lord Snowdon moved through the years sporting the looks of the times with confidence. And confidence is always the key to great style. Tony was a buttoned up "gentleman in tweed",  a "mod", a "macho biker", a "groovy photographer" striding through the airport in suede and "Dolce Vita" shades. He was a "playboy", a "film star" with the requisite cigarette,  his side burns grew long, as did his hair, and neckerchiefs seemed to work on him as well as a classic black tie. He was a chameleon able to straddle several worlds simultaneously.  In my favourite picture of him he is sitting on a burlap photographer's drape wearing a suede jacket, bracelets and rings and an absolute killer pair of knee high lace up suede boots that seem to be part "hippy", part American Indian, and definitely a brave fashion choice. Not only does he pull off this most daring of fashion statements but he looks incredibly handsome and sexy. The moment I saw this photo I instantly had the boots copied for my own wardrobe but I have yet to wear them. I am not sure that I am ready to take Lord Snowdon's past fashion risks or perhaps I am just not quite as self confident. In any case Tony was and is a man of great style and taste.

More importantly however than his personal style,  Lord Snowdon has contributed spectacular photographic images to the world and thus influenced popular culture in a lasting way. He is a true icon in every sense of the word.

When I have been away from England for a while and we have not seen each other he often calls me and leaves the simple message with my assistant  "that he just called to say that he is still alive". Not only is he very much alive but he is still contributing great images to our collective psyche and the twinkle in his eye has not dimmed one bit.

Tom Ford.
London, October 2014


The above text features in the catalogue 'A Life in View', accompanying the eponymously titled exhibition on view at the National Portrait Gallery in London from 26th of September 2014 till the 21st of June 2015. Click here to purchase the publication.