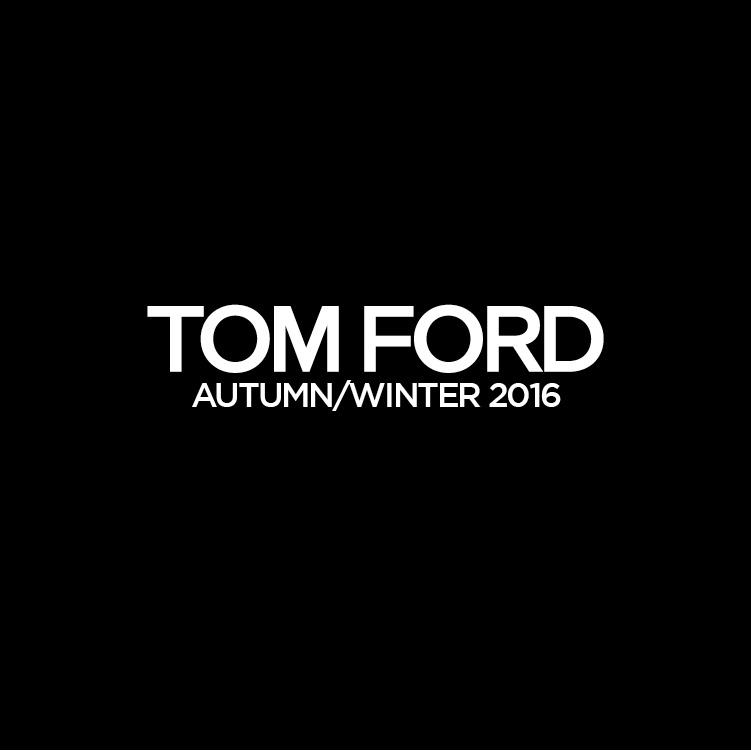 TOM FORD ANNOUNCED TODAY HIS DECISION TO PRESENT HIS AUTUMN/WINTER 2016-2017 MENSWEAR AND WOMENSWEAR COLLECTIONS IN EARLY SEPTEMBER TO COINCIDE WITH THE DELIVERY OF THE CLOTHES IN STORE, THUS CLOSING THE GAP BETWEEN RUNWAY AND RETAIL. THE COLLECTION WILL BE AVAILABLE TO BUY IMMEDIATELY FROM THE RUNWAY, ON-LINE AND IN-STORE, THE SAME DAY AS THE PRESENTATION OF THE COLLECTION.

TOM FORD COMMENTED, "IN A WORLD THAT HAS BECOME INCREASINGLY IMMEDIATE, THE CURRENT WAY OF SHOWING A COLLECTION FOUR MONTHS BEFORE IT IS AVAILABLE TO CUSTOMERS, IS AN ANTIQUATED IDEA AND ONE THAT NO LONGER MAKES SENSE. WE HAVE BEEN LIVING WITH A FASHION CALENDAR AND SYSTEM THAT IS FROM ANOTHER ERA. OUR CUSTOMERS TODAY WANT A COLLECTION THAT IS IMMEDIATELY AVAILABLE. FASHION SHOWS AND THE TRADITIONAL FASHION CALENDAR, AS WE KNOW THEM, NO LONGER WORK IN THE WAY THAT THEY ONCE DID. WE SPEND AN ENORMOUS AMOUNT OF MONEY AND ENERGY TO STAGE AN EVENT THAT CREATES EXCITEMENT TOO FAR IN ADVANCE OF WHEN THE COLLECTION IS AVAILABLE TO THE CONSUMER. SHOWING THE COLLECTION AS IT ARRIVES IN STORES WILL REMEDY THIS, AND ALLOW THE EXCITEMENT THAT IS CREATED BY A SHOW OR EVENT TO DRIVE SALES AND SATISFY OUR CUSTOMERS' INCREASING DESIRE TO HAVE THEIR CLOTHES AS THEY ARE READY TO WEAR THEM."

TOM FORD WILL CANCEL PRESS APPOINTMENTS SCHEDULED DURING NEW YORK FASHION WEEK IN FEBRUARY IN ORDER TO ACCOMMODATE THIS NEW CALENDAR TIMED TO COINCIDE WITH THE DELIVERY OF THE CLOTHES IN STORES.

FORD HAS BEEN EXPERIMENTING WITH DIFFERENT FORMATS TO TRADITIONAL FASHION SHOWS FOR THE PAST FEW SEASONS. FOR AUTUMN/WINTER 2015, HE PRESENTED HIS FASHION SHOW BEFORE THE OSCARS IN LOS ANGELES, AND THIS PAST SEASON, HE PRESENTED HIS SPRING/SUMMER 2016 COLLECTION WITH A VIRTUAL FASHION SHOW FEATURING LADY GAGA AND DIRECTED BY NICK KNIGHT. AUTUMN/WINTER 2016 WILL MARK THE FIRST TIME THAT FORD WILL SHOW BOTH COLLECTIONS WHEN THEY ARE AVAILABLE IN STORE.